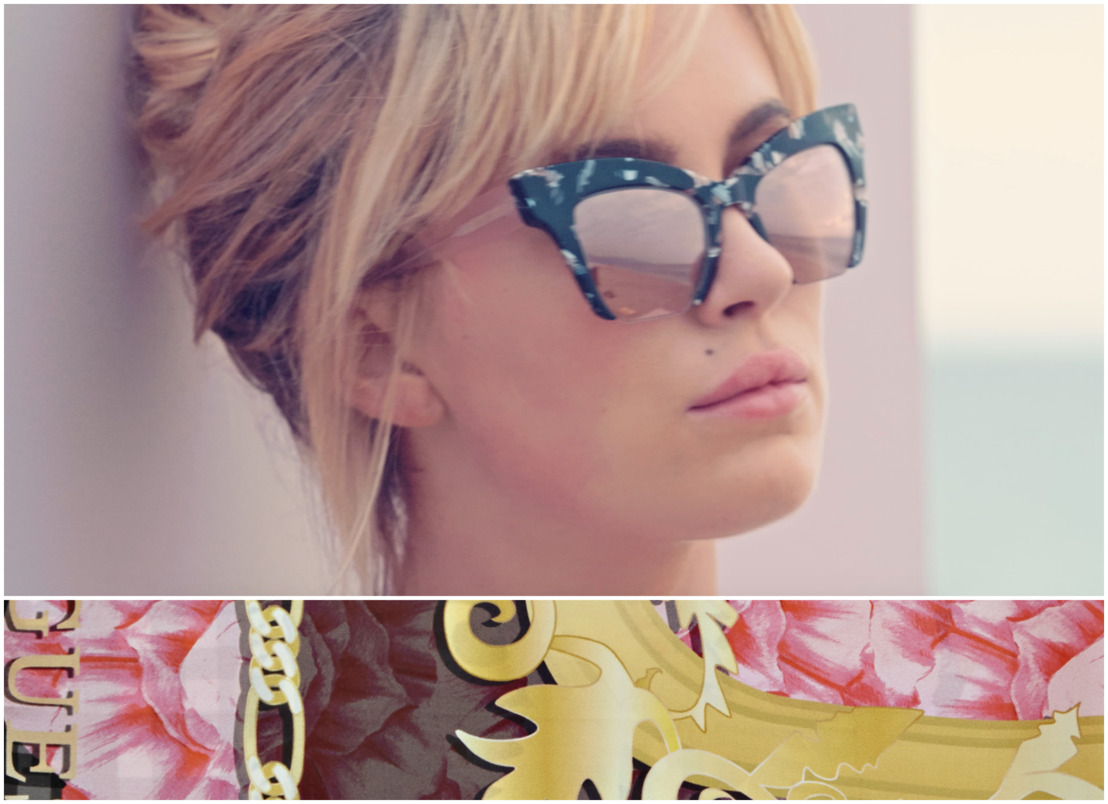 Guess Beach SS18: The Foulard Capsule Collection
A touch of class!
Thursday, February 8, 2018 — A foulard is the perfect complement for adding instant elegance and glamour to an ensemble. In fact, they come in such a vast array of colours and designs, they're the ultimate in versatility because they can be worn around the neck, wrist, waist or even used to decorate a bag, making them an accessory with guaranteed visual impact. All good reasons why the foulard will also be the inspiration for three different GUESS capsule collections in 2018.
An irresistible selection of brightly coloured, floral and animalier prints, geometric patterns and chain motifs, offset by a distinctive picture-frame motif and gold-tone accents, recalling the iconic Baroque-style prints worn on the catwalks by the top models of the Nineties. Sumptuous satin designs that give a classy style-boost to airy tops and long, flowing dresses.
As spring arrives, foulards burst into bloom with peony prints – Paul Marciano's favourite flower. Bold pink, paired with sensual polka-dot, Vichy and ornate, gold-look motifs add a romantic finish, while swirling animalier prints with chain accents are guaranteed to make a show-stopping statement. Quintessentially feminine, these luscious prints embellish the GUESS Luxe silk twill foulards, all designed to celebrate the brand's most iconic symbols, transforming shorts, summer dresses and beachwear into exclusive ensembles that won't go unnoticed.
For SS18, Marciano Los Angeles will also be proposing a collection of sophisticated foulards, where timeless black or two-tone red and black adds a distinctive luxe enhancement to golden rococo motifs.