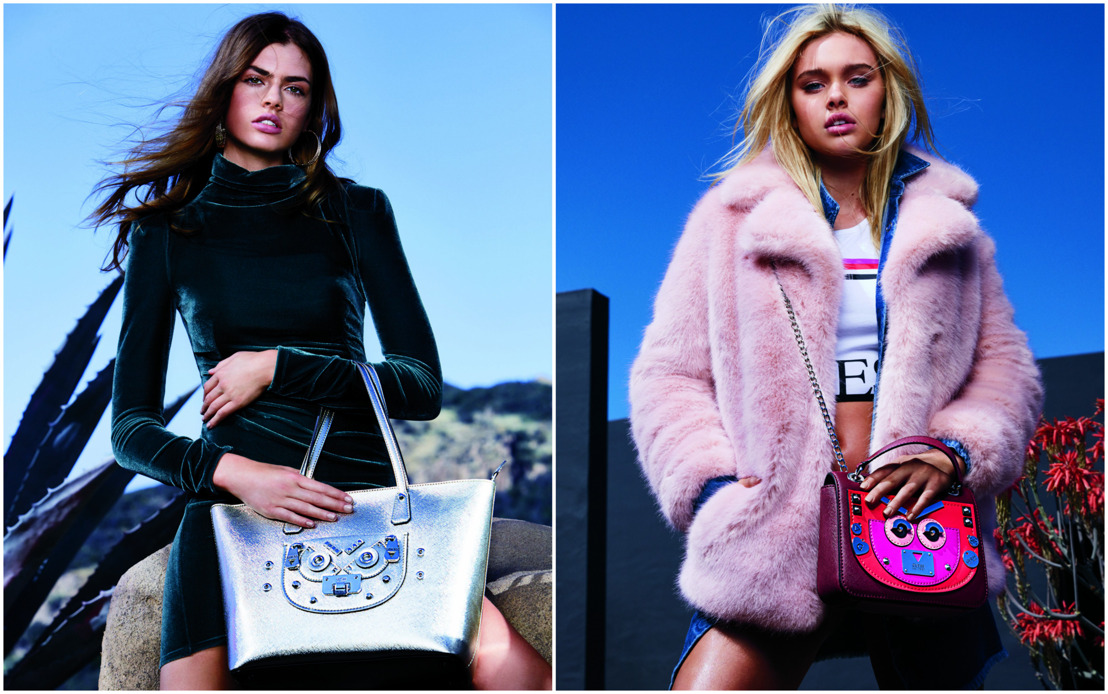 GUESS Handbags FW17: Cyber Rock
A hit right from the first glance, the GUESS FW17 Handbags and Footwear collection stands out for its variety, blending unusual silhouettes and textures, and embodying the perfect balance between femininity, charm and personality.
Bradyn and Kinley flaunt a touch of rock-n-roll attitude, and are lit up by metal studs and trims with a luxurious feel. Robot faces, as in Cyber Rock, feature alongside star patches and original floral prints, revealing the playful, joyous spirit of the GUESS woman.