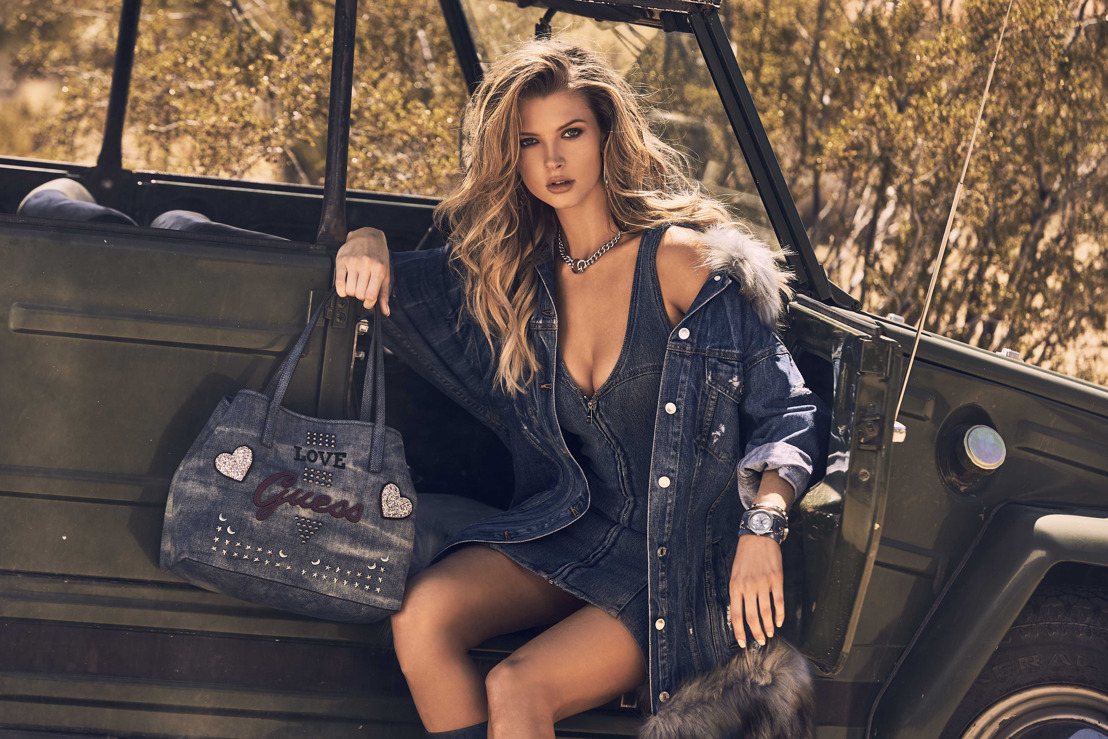 GUESS Handbags FW18: Vikki Bag
Multi-faced urban glam at its best
Monday, July 23, 2018 — Be it a hectic day at work or a leisurely weekend outing, every It Girl needs an It bag. And the new Guess Vikky bag is definitely all this and more!
Modern and vintage details collide with cool embellishments and a vibrant colour palette in this surprising tote with a unique personality.
The contemporary silhouette, constructed of textured panels, is roomy enough to carry all those everyday essentials. And, thanks to an extra, internal pouch there's even more space for keeping things organised in style!
With its unconventional spirit, the Vikky bag showcases an eclectic range of exclusive motifs and accents, like the 4G logo pattern offset by shimmering cabochons, pink roses and pop lettering, all infused with a vintage vibe that celebrates the Eighties heritage of the brand and the bustling city of Los Angeles.
For those seeking something with a rock 'n' roll attitude, there's nothing better than the stud version with its bold red roses set against a black background.
Then there's the signature denim model with its playful, casual-chic mood or the sophisticated python print design. All in an eye-catching colour card of glamorous hues, like Cognac, Burgundy, Navy or Forest, and the iconic Guess lettering, for an extra-special touch of effortless swish.