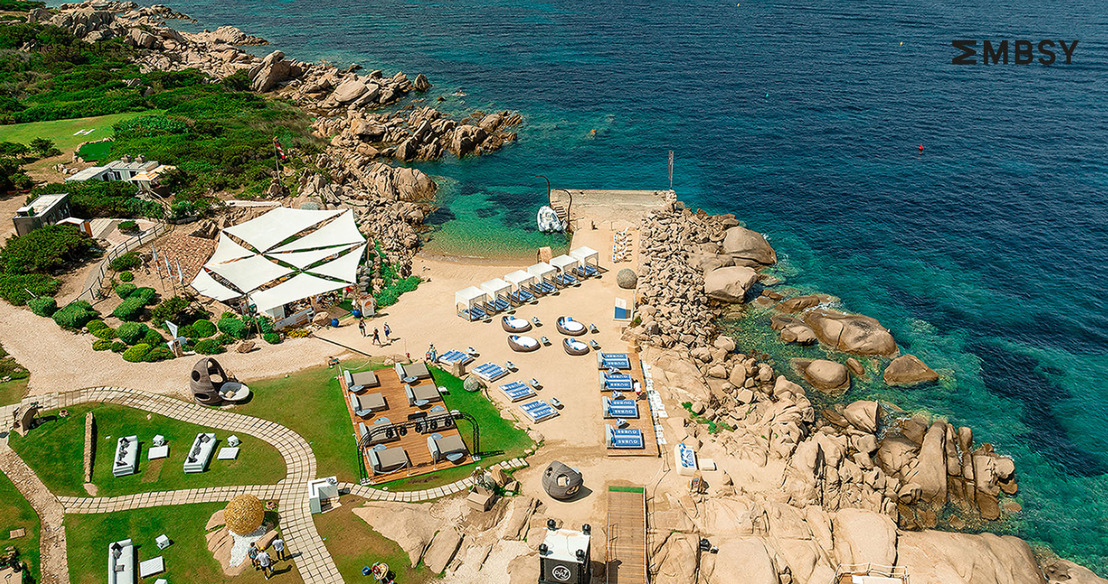 GUESS LAUNCHES NEW LUXURY BEACH CLUB PARTNERSHIPS IN SPAIN, ITALY AND TURKEY
This summer GUESS will be implementing a Europe-wide rollout of exclusive luxury beach clubs in partnership with elevated travel destinations.
GUESS is pleased to announce the launch of four beach club partnerships at the Blue Marlin Ibiza Beach Club, Phi Beach in Sardinia, Yuzu Beach in Cesme, Turkey, and a MARCIANO by GUESS beach club at Arienzo Beach in Positano, on the Amalfi Coast.
Situated on a beautiful bay in the San José area, the GUESS Beach Club at the iconic Blue Marlin Ibiza ​ is one of the island's most famous beach destinations and a hotspot for the who's who of Ibiza jetsetters. Inaugurated early July 23, the rebranding concept involves everything from loungers, sofas, throws, and cushions to bar accessories and wistful dreamcatchers. Finished in shades of blue with contrasting GUESS and triangle palm tree logos, the new décor adds a unique and luxurious finish to the ambience.
A short distance from Porto Cervo, Phi Beach in Sardinia is the perfect place to enjoy a drink while gazing at the sunset. It is also a top nightlife spot, hosting the very best DJs for an in-vogue crowd. The branding concept is similar to Ibiza's and recalls the colors of the sea and sand, infusing the venue's beach area with the perfect holiday vibe.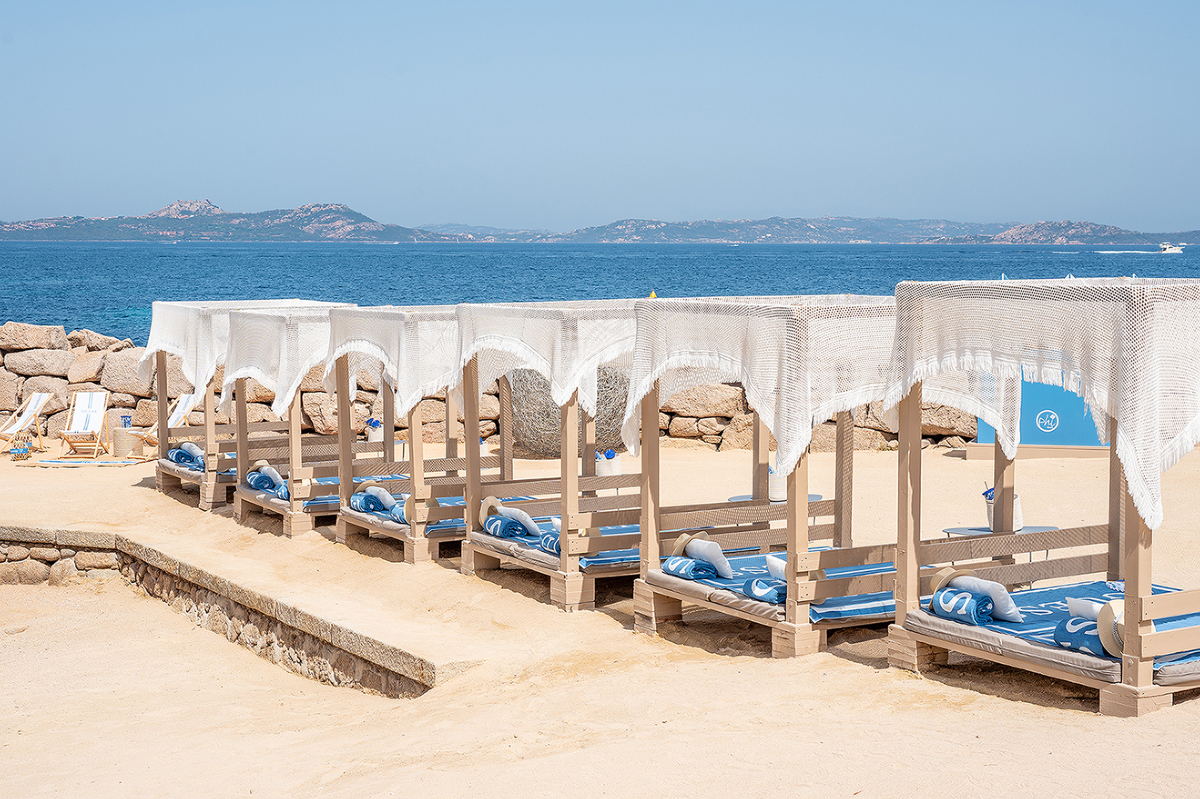 Set against the glistening sea, Yuzu in Cesme, Turkey, is a popular and glamourous beach club, offering a distinctive ambience for the discerning holiday-maker. Here also, the sea blue concept completely takes-over of the beach club's garden space, where the lounge area and sunbeds are entirely branded with the GUESS Beach summer concept for a modern, laidback atmosphere.
The MARCIANO by GUESS beach club at Arienzo Beach Club in Positano looks out over the mesmerizing blue waves of the Tyrrhenian Sea, creating a luxe backdrop, where guests can relax in an oasis of peace and tranquility. Here, the brand's most iconic logo accent from the Marciano clothing collection appears on loungers, towels, cushions, and accessories, for a summery, sophisticated finish.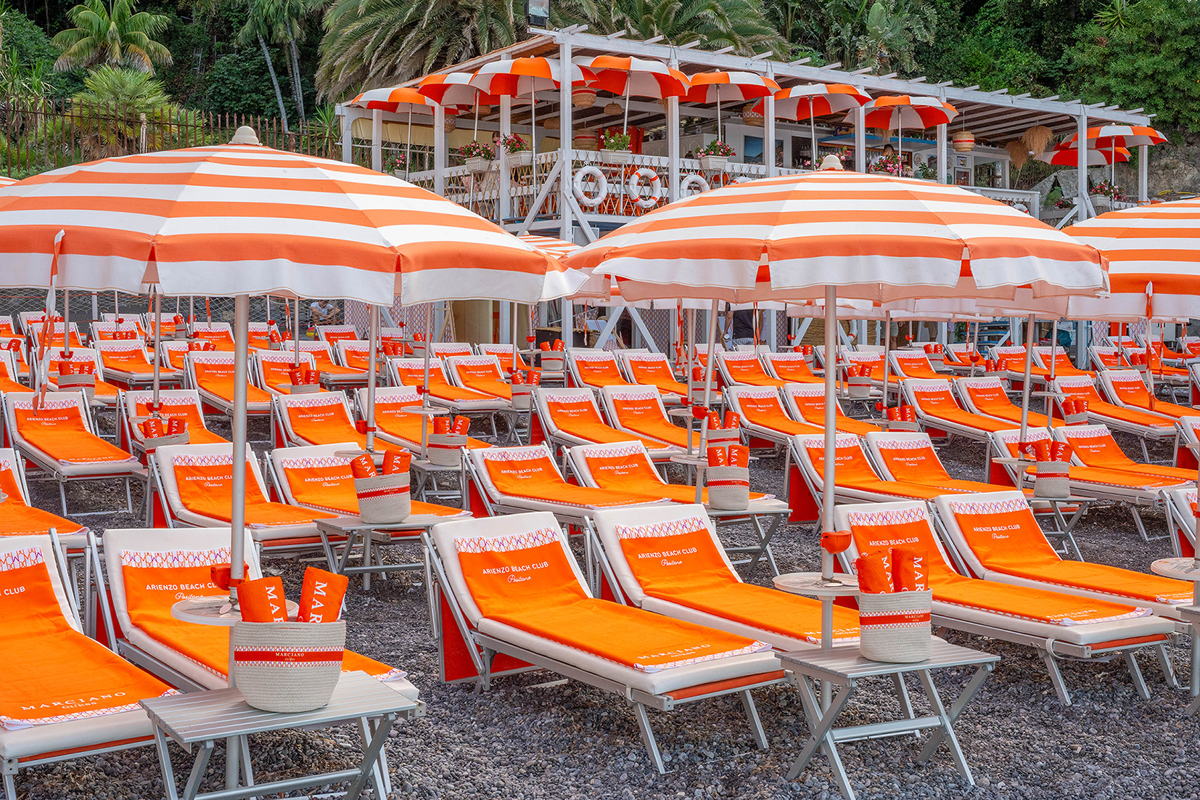 "We are really excited about the roll out of these beach club partnerships in Spain, Italy, and Turkey. They're some of our highest performing countries and important markets for our business. Each venue has been meticulously handpicked for their prestige, breathtaking location, and sophisticated customer base. It's an ambitious project, and we're certain that, with the right measure of style, quality, design and forward-thinking, the GUESS and MARCIANO brands will offer guests from all over the world a pleasurable and immersive GUESS experience," states GUESS Chief Creative Officer Paul Marciano.
As they gaze out over the shimmering sea, the fashion jet set can enjoy the full GUESS and MARCIANO by GUESS experience from the comfort of their sun loungers, with branded towels and soft cotton pillows.
---
About GUESS? Inc.
Established in 1981, GUESS began as a jeans company and has since successfully grown into a global lifestyle brand. Guess?, Inc. designs, markets, distributes and licenses a lifestyle collection of contemporary apparel, denim, handbags, watches, eyewear, footwear and other related consumer products. Guess? products are distributed through branded Guess? stores as well as better department and specialty stores around the world. As of April 29, 2023, the Company directly operated 1,043 retail stores in the Americas, Europe and Asia. The Company's partners and distributors operated 545 additional retail stores worldwide. As of April 29, 2023, the Company and its partners and distributors operated in approximately 100 countries worldwide. For more information about the Company, please visit www.guess.com.