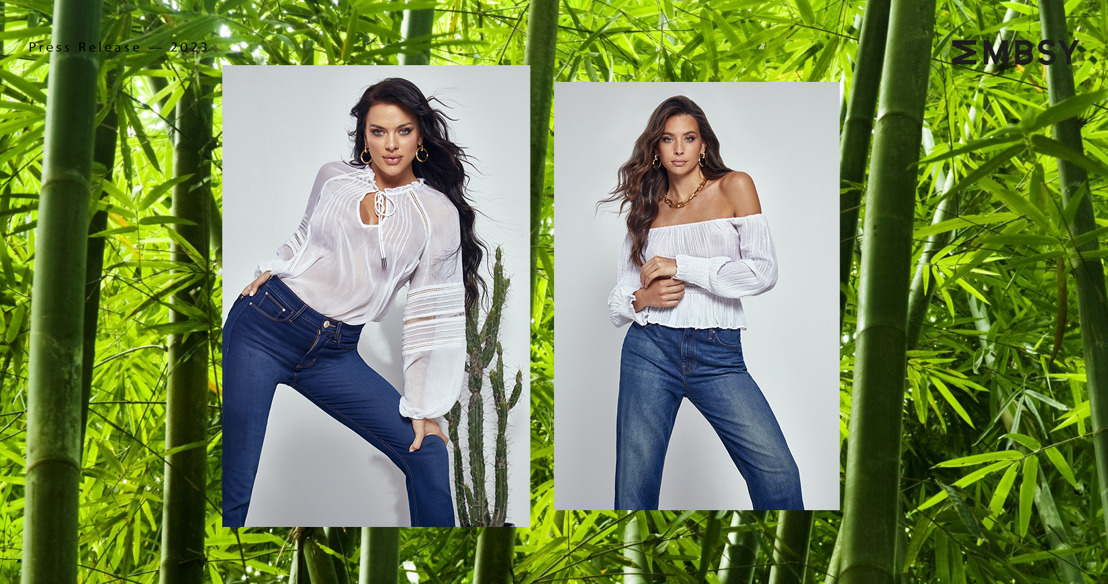 GUESS reaffirms its pledge to the environment with the 2023 GUESS ECO Collection
With the launch of the GUESS ECO Spring-Summer 2023 capsule collection, the brand continues to forge ahead in consolidating its pledge to reduce the fashion industry's environmental footprint and provide consumers with an affordable yet environmentally responsible fashion offering.
From the seeds, fibers and dying techniques, to the finished product, packaging and end-of-life disposal, the Earth Feel Denim initiative exploits the very latest innovations in green manufacturing to offer a one-of-a-kind denim that puts the planet first across the entire supply chain.
These eco-friendly initiatives include the use of Lenzing Tencel and Modal fibers, which are sourced from responsibly managed forests or use cotton scraps upcycled from industry; Indigo Flow, a special, organic, indigo dye-reducing agent that allows for a cleaner, more sustainable dyeing process; Repreve, a recycling process that transforms plastic bottles and other waste products into certifiable and traceable, high-performance yarns; organically grown cotton and hemp, cultivated on certified, responsible farms that work to improve soil health and reduce water and energy waste, and Roica V550 biodegradable stretch fibers, to prevent clothes from going to landfill at the end of their lifecycle.
Additionally, all of the processes are carried out in partnership with the Better Cotton initiative and are also closely monitored using EIM Jeanologia™ software that enhances productivity and cuts down on harmful emissions, water and energy consumption, helping to reduce pollution and the carbon footprint of the production cycle.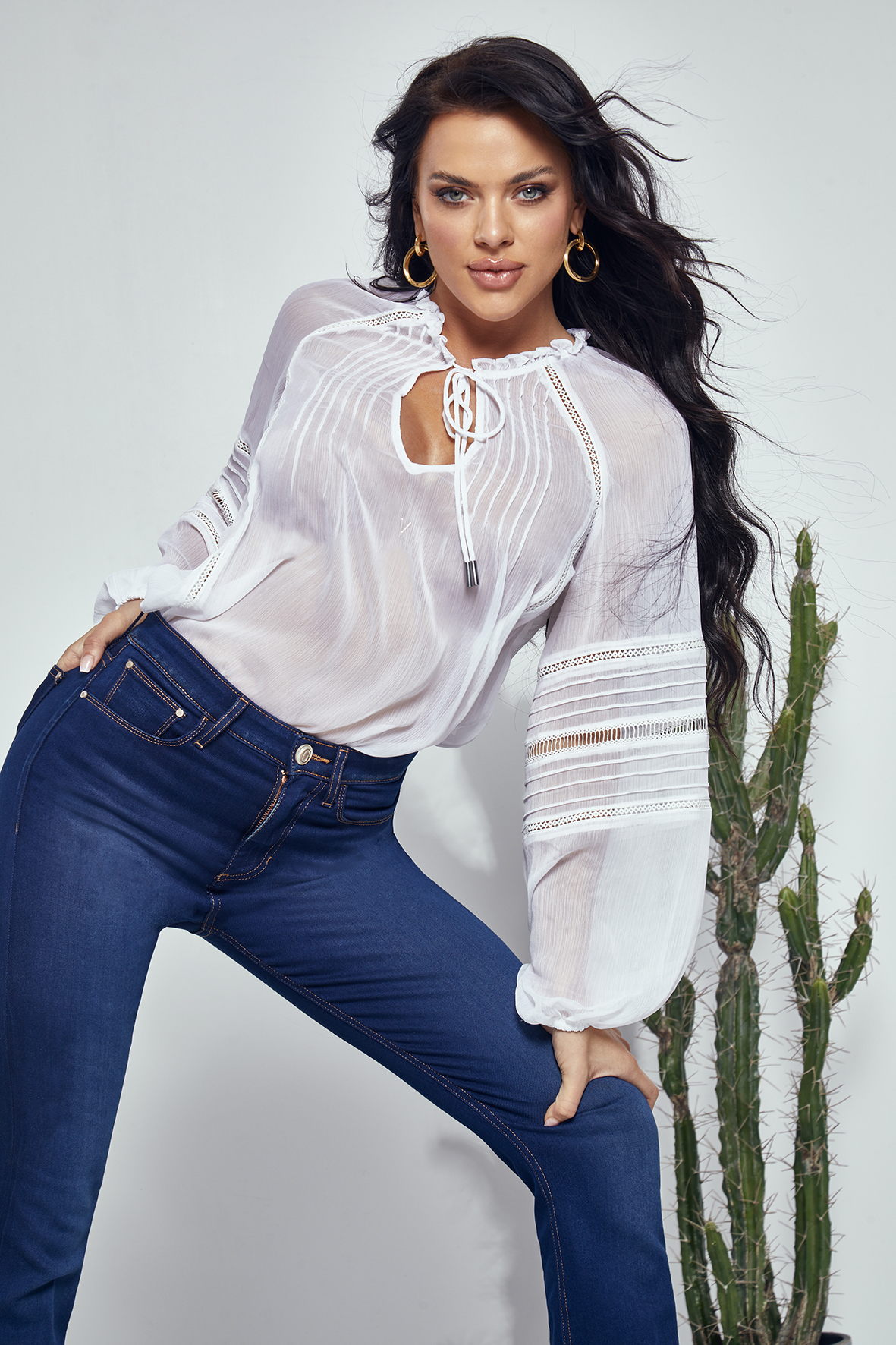 ---
To signpost these developments, the 2023 Women's collection sees the introduction of an enticing range of jeans, shorts and two-piece designs in the New Feather Weight fabric, made from breathable, post-consumer cotton and recycled polyester fibers. There's also the organic, Bamboo Denim capsule, with its natural bacteriostatic properties that help the wearer stay fresh and dry when the temperature gauge rises, and the Silk Edition capsule made from comfortable, stretch silk for added freedom-of-movement that looks and feels just as good as their old-world counterparts.
New Feather Weight
Bamboo Denim
Silk Edition
---
Meanwhile, the Men's collection returns with an iconic range of denim jeans in ultra-soft and breathable Feather Weight fabric made from recycled cotton and Lyocell fibers; light-weight Cotton Linen Denim, designed for superior flexibility and summer comfort, and the Silk Edition range with its super-soft stretch fabric that feels like heaven on the skin and has all the flexibility and strength you would expect from traditional GUESS denim.
Cotton Linen Denim
Silk Edition
Add to this the beautifully finished cuts and details, the zero-waste, woven inner labels, pocket flashers that break down in the washing machine, and dissolvable plastic packaging, and you get a low-impact product packed with designer appeal.
By bringing together sustainable initiatives and the very latest technologies in the field, GUESS proves it can provide eco-conscious consumers with the fashion-forward denim designs that they love, while keeping a watchful eye on the environment.
---