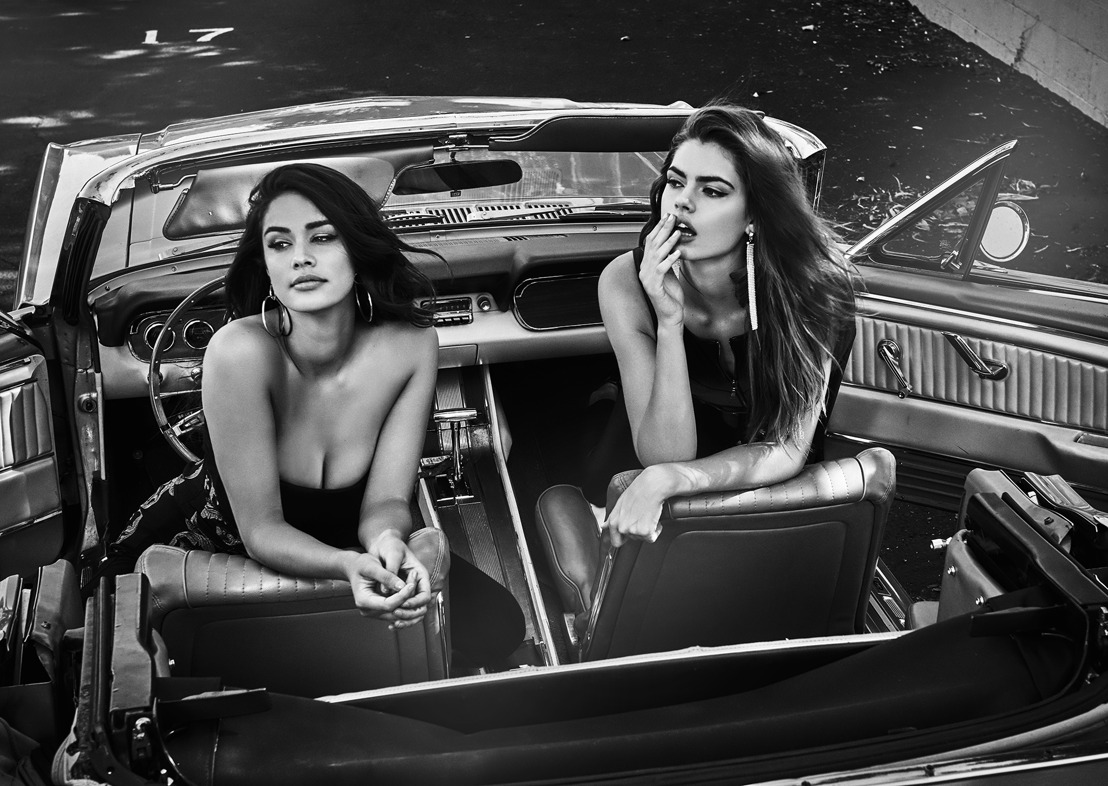 NYE state of mind!
GUESS Holiday AW1819
Tuesday, October 23, 2018 — The Marciano 2018 Holiday advertising campaign, creative directed by Chief Creative Director, Paul Marciano and photographed through the lens of Thomas Louvagny, is shot in the heart of Los Angeles. The backdrop is in and around the Marciano Art Foundation, a contemporary art museum space developed by Maurice Marciano. Fashion models, Erin Cummins and Elizabeth Turner are shot among a compelling collection of art and the styles give a holiday feel and bring elegance to the series of images.
The Holiday 2018 Marciano delivery ushers in the new season with a collection of evening gowns, modern tailored suits and festive cocktail dresses in striking metallics, vibrant florals and soft pastels. Faux fur vests and jackets dipped in rich navy blues and animal print are lust-worthy toppers that add warmth and luxury to any holiday ensemble. Chic office-wear strikes a balance between fashion-forward and professional with reinstated two-piece blazers and tailored pants in vibrant red and holiday whites.
The collection will be available in stores and online starting early November.