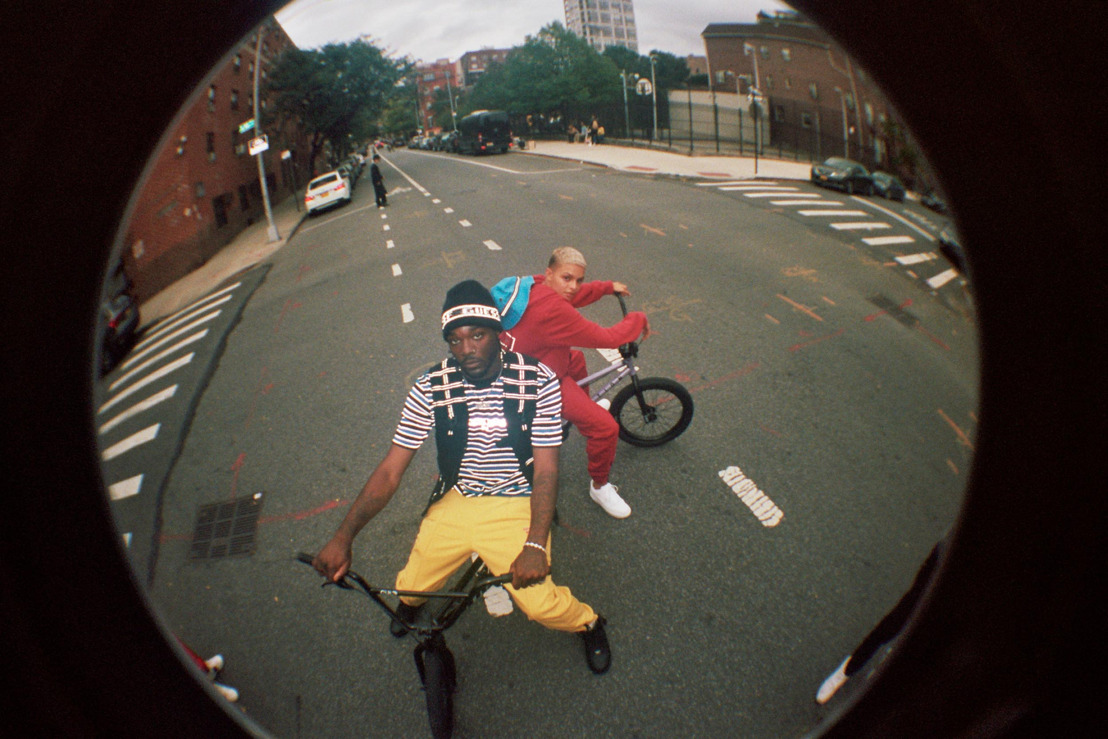 Travelin' through the infinity!
Introducing revived pieces from the archive with GUESS USA!
This Fall 2018, GUESS Jeans U.S.A. taps into its rich past to launch a collaboration with Infinite Archives, a brand established in 2015 by Chicago creative director Easy Otabor, that works to immortalize key moments of the past in art, fashion, sports, music, and pop culture.
The new collaborative offers an interpretation of GUESS Jeans dating back to the early '90s. Infinite Archives creative director, Easy Otabor worked with the GUESS team to utilize staple pieces found to fit Infinite Archives' specifications. The capsule features worker jackets and pants in denim, canvas, and corduroy as well as striped logo crewneck tees in an array of seasonal colors that are perfect for fall.
Easy Otabor, Founder of Infinite Archives, explains the direction of his vision saying, "I wanted to make something that was timeless, could easily be worn forever and passed to another generation whether older or younger."
The GUESS JEANS U.S.A. x Infinite Archives collection will be available at InfiniteArchives.com online and at select retailers globally beginning late Fall 2018.